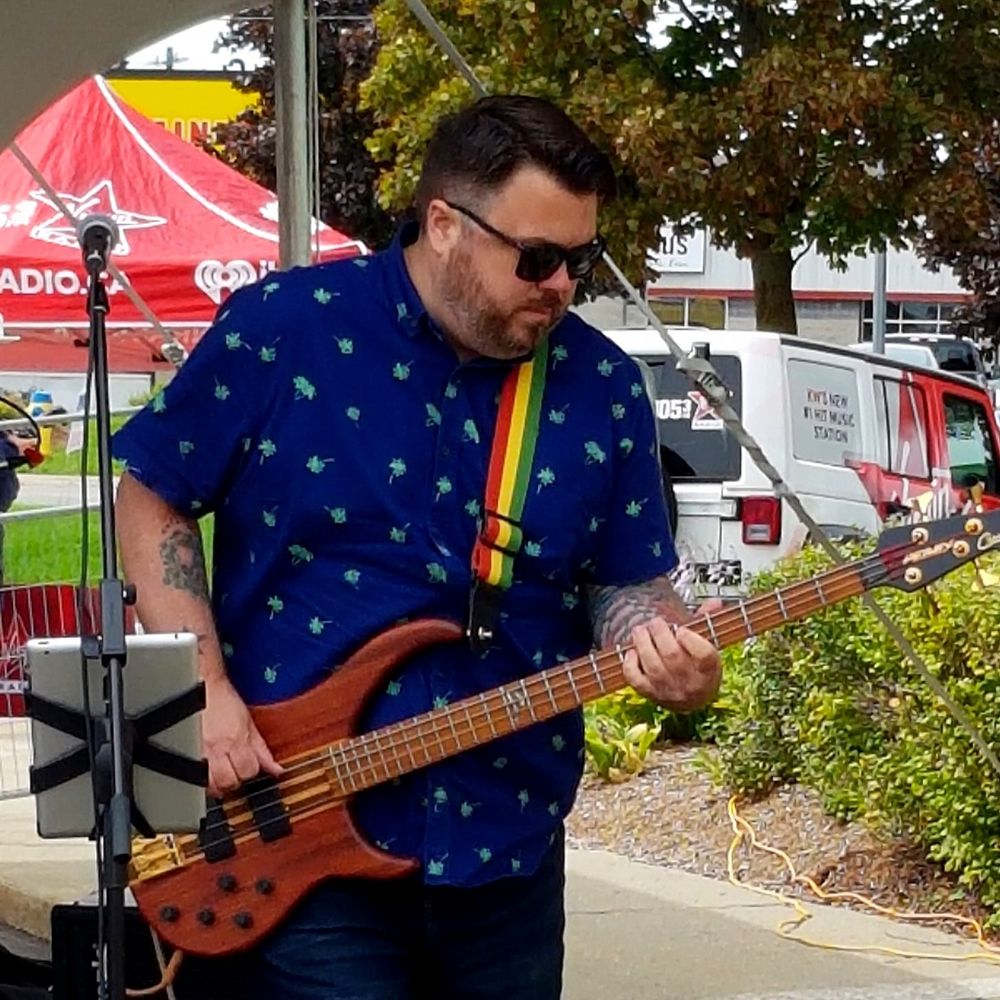 Joe Bochek
Bass Guitar and Vocals

Joe has been playing on stages everywhere for the past 25 years. 
Shifting around to many spots, he's enjoyed time as a drummer, a guitar player, a singer, a keyboardist and most recently,  a bass player with The Undercover Band! He can be found holding down the fort near his bass rig, playing his beloved Peavey Cirrus, (which he only bought because the guy in Duran Duran also has one).  Music is a passion for Joe and so is performing live.
Joe was born and raised in Hamilton and is no stranger to the local music scene.  He's been a recording studio owner, producer and session musician.  Liking to keep his plate full with music projects, Joe is also the founder and singer of the successful Hamilton based indie rock band Royal Seas,  with two albums under his belt to date! Check them out here: www.facebook.com/royalseascanada
Filling in low frequencies for the rhythm section of The Undercover Band, Joe now enjoys performing various classic covers and brings some new twists to the bands repertoire.