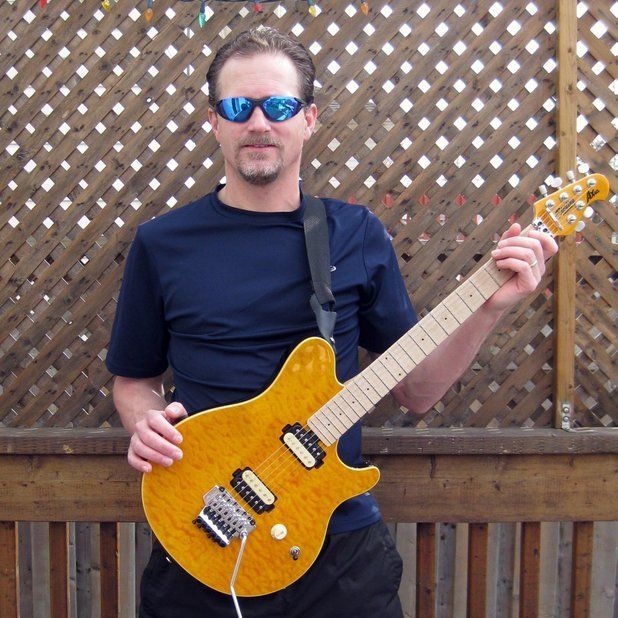 Colin Cotter
Lead Guitar and Vocals

As the lead guitarist for The Undercover Band, Colin brings in a great amount of talent. He has been bending the strings for many years. His arsenal includes Marshall amps, Gibson, Fender, Peavey, and Music Man guitars, all to feed his hungry array of effects pedals.
Coming from western Canada, Colin gained much of his experience in the greater Vancouver music scene, jamming and performing at venues throughout the area.
Now a resident of Ontario, Colin is wailing on his guitars at gigs locally and performing some awesome solos to keep the crowds on their feet!